Meet the DipthDesign team:
About me
That's me, the owner of Filos, Mona.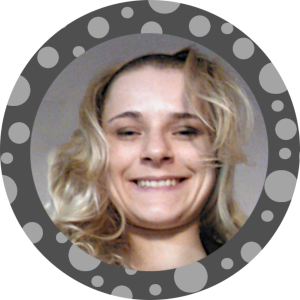 As you may have read, I am 26 years old and a veterinary assistant.
However, since this was boring for me in the long run, in January 2017 I founded the company DipthDesign.
DipthDesign is a brand of dog accessories with hand-drawn designs.
I'm absolutely dog-crazy, adventurous and although I was born in the middle of Germany, I'm always drawn to the sea.
Some years ago I lived in Greece and worked as a volunteer for the animal welfare association "Tierfreunde-Crete". During a holiday, the misery of the Greek stray animals had moved me very much and I wanted to do something about it.
I also learned the language and was allowed to accompany many dogs and cats from the street to a new home.
How I met Filos
A dog was always my dream and so in 2005 I adopted my dog ​​Filos on Crete.
In a small, Greek tourist village with many hotels we found the little Filos, who was still a puppy.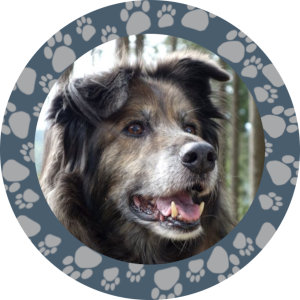 He ran along our car and sniffed for the food, which was in the trunk, especially for the stray animals.
As the flap was open, he jumped in without hesitation. Of course he immediately got a helping.
After we saw that he was very thin, we took him and brought him to the vet.
The little sweetheart was so loving and pleased us immediately with tail-wagging and friendly kisses.
The vet estimated his age based on the baby teeth to just about 4-5 months old.
The first time was very exhausting for the little Filos, he was very ill, totally infested with worms and his first rabies vaccination has weakened him a lot.
But after being well-groomed and finally feeling better, he became the best friend imaginable.
Filos is at my side in every adventure and together we master the highs and lows of life.
Story of DipthDesign
Since I like to draw, I had started to design the motives for our dog collars.
The articles in the shops were seen between many others, very nice, but they did not suit me anymore when I separated them from the others. So something special had to come. I want to create dog accessories where every single product is a beautiful piece.
The results are our sweet, lovely patterns for the DipthDesign dog collars.
How we came up with the name
The name Dipth stands for the probably every dog ​​friend known sound of the little paws on the ground. The sound when opening a can or bag and the dog is in another room 😉
With design, the name of the brand connects to DipthDesign, which means "nice paws" "paw-design".
Our goals
Our goal is to found an international animal welfare organization. We want to help street animals find a new home and help people find a best four-legged friend.
We also have ideas for a children's educational program to bring back a greater connection to animals.
We are currently working on new collections with matching dog leashes, harnesses, bows and scarves for our design- and fashion-conscious dog lovers.
We will definitely share our way in the DipthDesign blog with you. We also want to keep you up to date with a few videos from us.
You can buy your own DipthDesign dog collar with paw design in our online shop
We wish you a wonderful time on our site,
Your Mona and your Filos ♥
Are you into sales and interested in new and special product collections for your assortment?
Visit our page for retailers: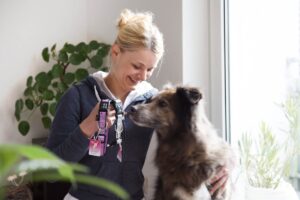 Partners and friends:


Questions, feedback or just say hello?