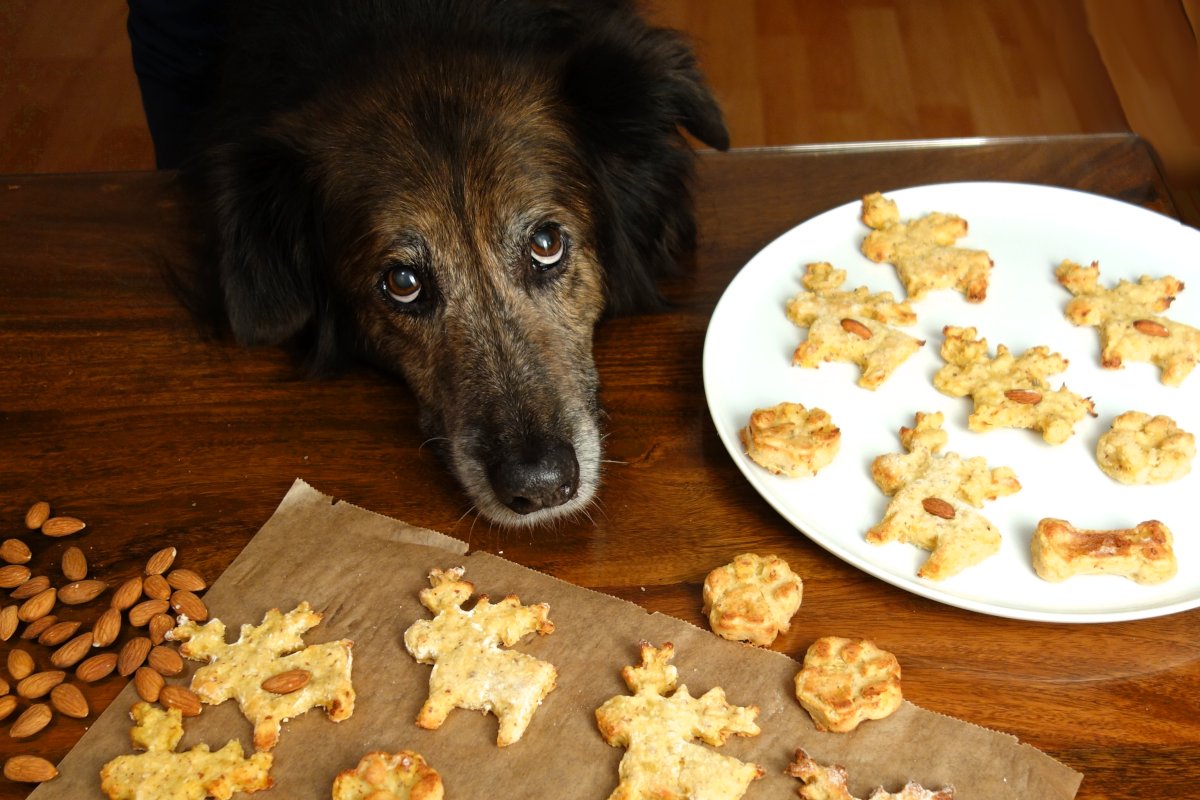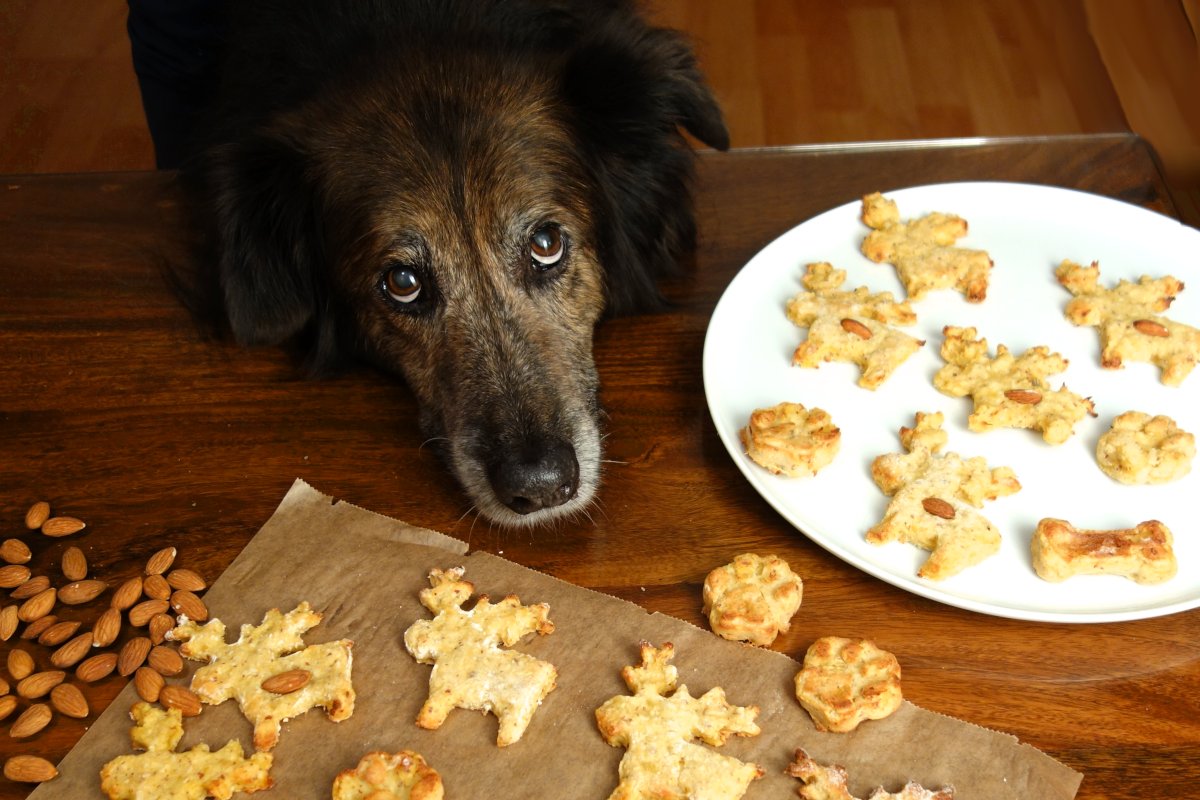 Christmas cookies for dogs
The best time of the year!
Of course we would also like to make our four-legged friends happy with a special Christmas surprise.
With delicious dog cookies you can share the beautiful Christmas feeling with your dog and the fragrant treats are a joy for our furry friends.
You need:

3 potatoes
75g coconut flakes
75g ground almonds
2 eggs
50g of flour
1 large tbsp oil
maybe liver sausage for dogs or almonds to decorate the cookies

Preparation:

Boil the potatoes and then leave them to cool.

Beat the eggs and stir well with a whisk or fork.

Mix together with the ground almonds and the coconut flakes.

Add a generous tablespoon of oil. What you have right at home. I used some olive oil.

Peel the potatoes and crush with a fork. Then add to the mixture and mix well.

Add the flour and knead into a thick dough. If the dough is still a bit sticky, add a little flour.

Preheat your oven to 150 °C (300° F).

 
 

 

The work surface is dusted with flour, then it is easier to roll out the dough.

Now the cookies can be gouged out. If you use silicone molds for baking, they can be filled with the dough.

Bake the dog biscuits for 25 minutes and let them cool.

Then they can be decorated with liver sausage or almonds.

 
The dog biscuits should ideally be stored in the refrigerator and fed within a few days. If your dog does not tolerate cereals, you can simply take grain-free flour, e.g. Potato or rice flour.
The Christmas cookies for dogs are ideal as a souvenir for the four-legged friends.
With a nice bow tied around it, the homemade dog treats are the perfect gift for dog lovers 🎄
If you enjoyed our post, leave us a comment and post your cookies on Instagram with the hashtag #dipthdesign