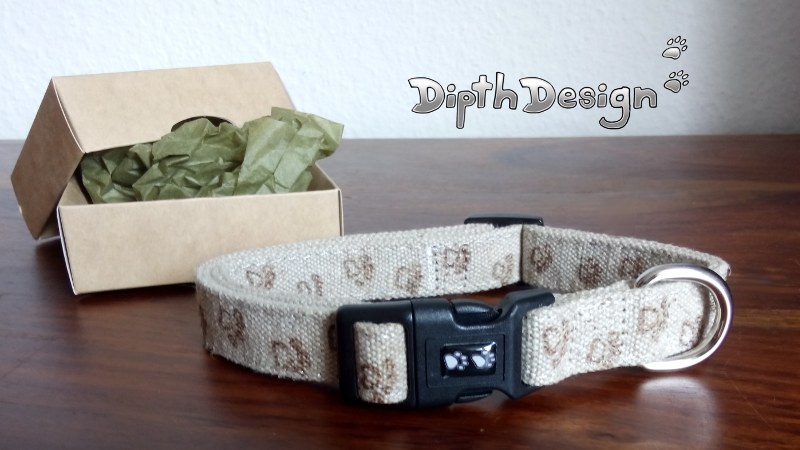 Sustainable Design Dog Collar
Many dog ​​lovers enjoy nature and love spending time outdoors with their fluffy darling.
The awareness of our society for the protection of the environment and animals is continuously growing and also the desire for organic products.
We love and respect the environment very much and attach more and more importance to sustainability. We also want to make the dog accessories sustainable.
Dog collars made of organic material?
That 's why we design a new dog collar collection of hemp fabric – a renewable, organic raw material.
The procedure is currently under test and we are already looking forward to the results!
Our very first dog collar – prototype in the "nature paw" design (probably the footprints of a bear) is vegan and currently in the development phase.
The buckle is still made of plastic and we are working on a fine surface of the dog collar to apply our beautiful designs to it.
What do you think of our dog collar made of hemp fabric? Write us, we look forward to your comments!