Commercial inquiries
Thank you for sharing our passion for quality designer dog collars and for being interested in becoming a distributor of DipthDesign.
With the paw design our story started. As a manufacturer of dog accessories with hand-drawn designs, we have set ourselves the goal to inspire with cute & wild motives. For our first exclusive dog collar collection we designed the paw pattern.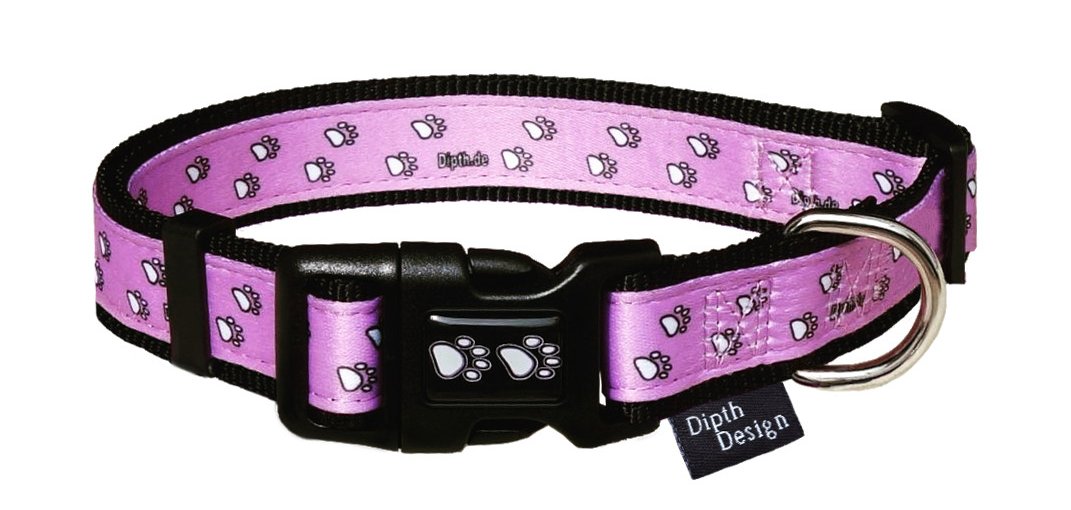 DipthDesign dog collars
The DipthDesign Dog Collar from our debut collection is available in two elegant, trendy colors pink and creme-white.
Made of double woven nylon, it is very stable and resistant in the water.
The collar has a D-ring for attaching the leash and dog tag as well as a click closure with our cool design.
Dog Collars
Show more
DipthDesign Dog Leashes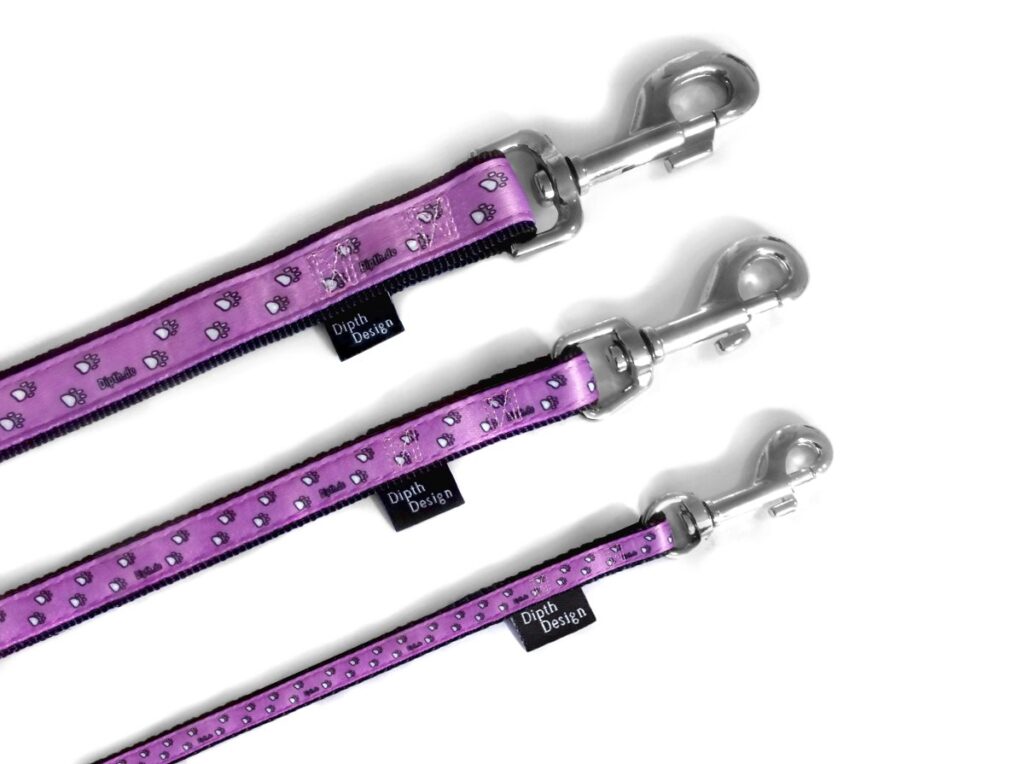 Dog Leashes

Show more
New designs available as collar, leash & harness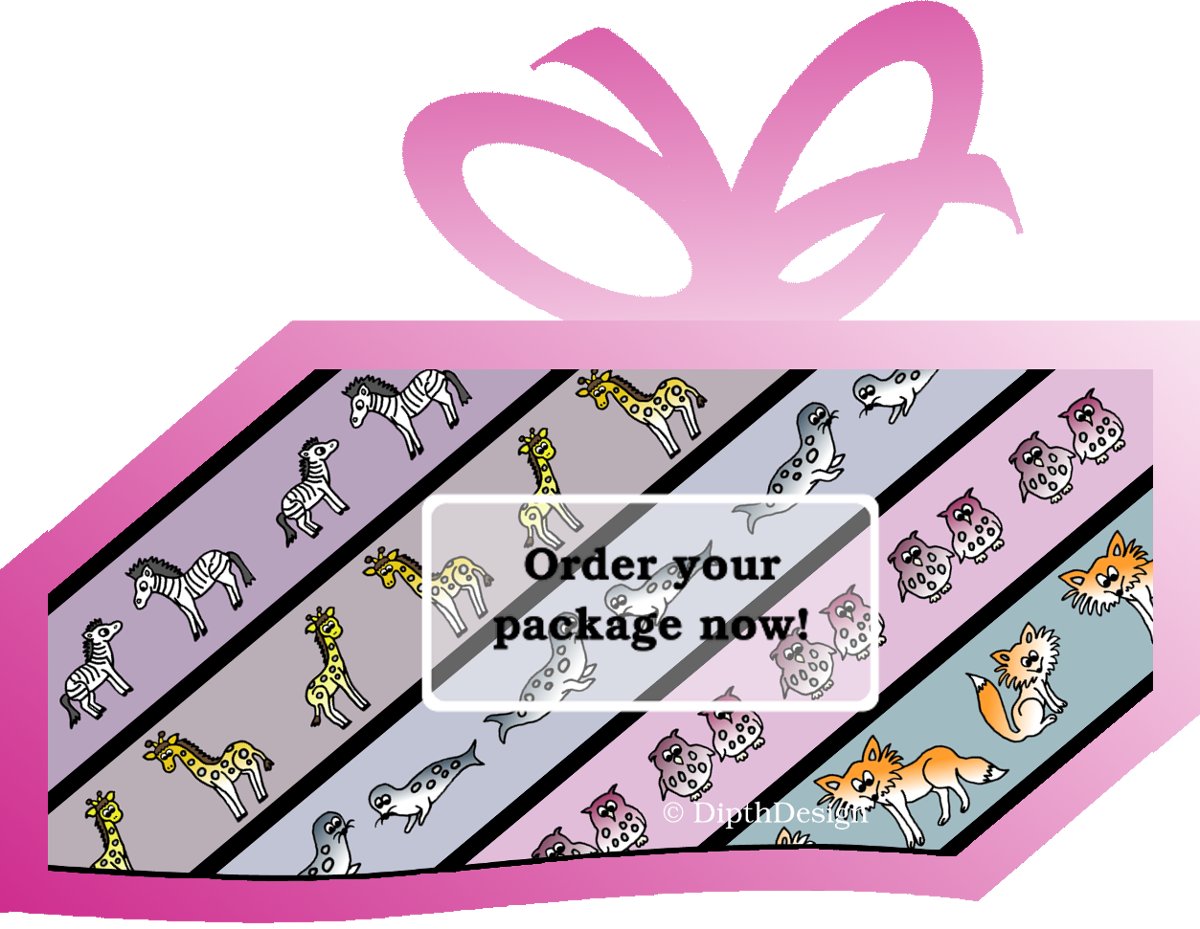 DipthDesign package – a customer magnet for your assortment
Dog collar & dog leash in a set, cute and eye-catching designs in trendy colors, no animal lover can miss that.
Your customers want to be delighted. Send us your request now:
Design Dog Collars
Show more
Design Dog Leashes
Show more
DipthDesign Soft Harness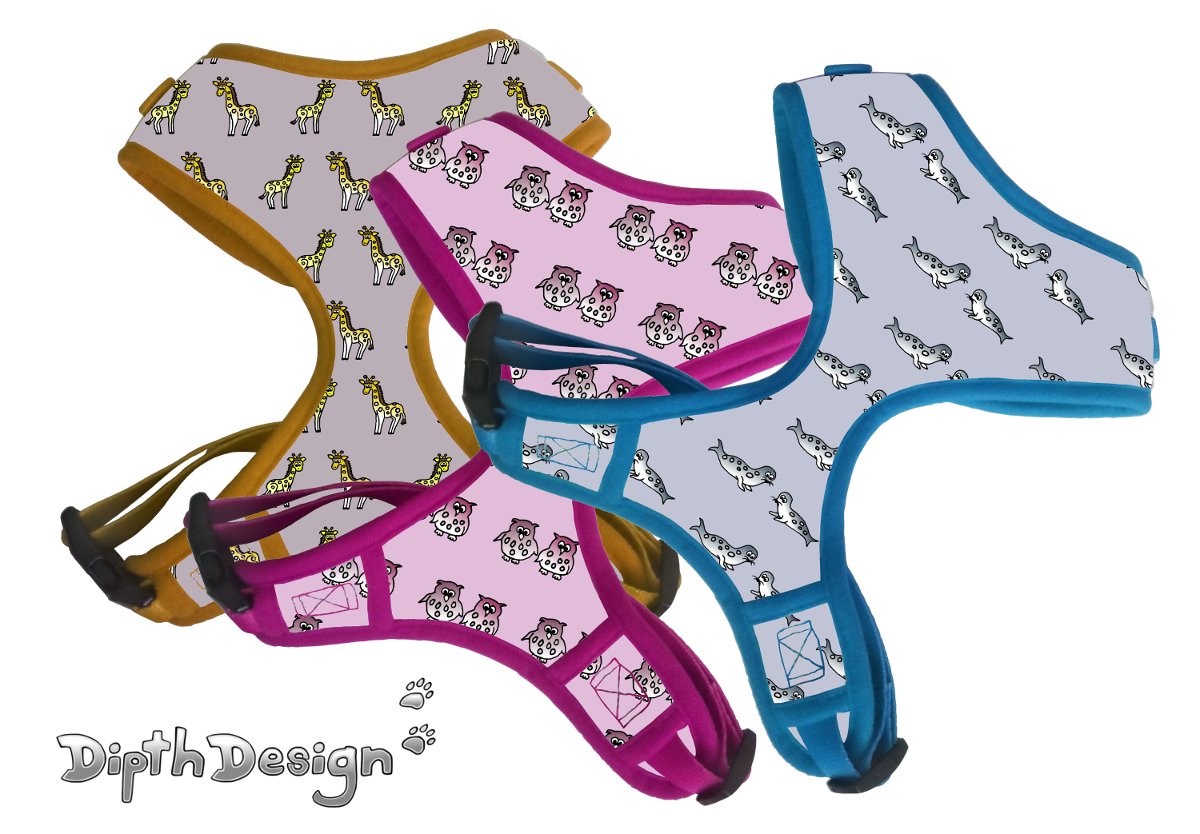 The design soft harnesses from DipthDesign are the special eye-catcher in your display. Loving designs combined with great functionality make your customers happy.
Due to the adjustable neck straps, the harnesses are suitable for a wide variety of dog breeds, including e.g. Pug, chihuahua or bulldogs known for their broad heads.
Made of soft neoprene and air mesh, the harnesses are lightweight & breathable.
Your ideal start to the next summer season!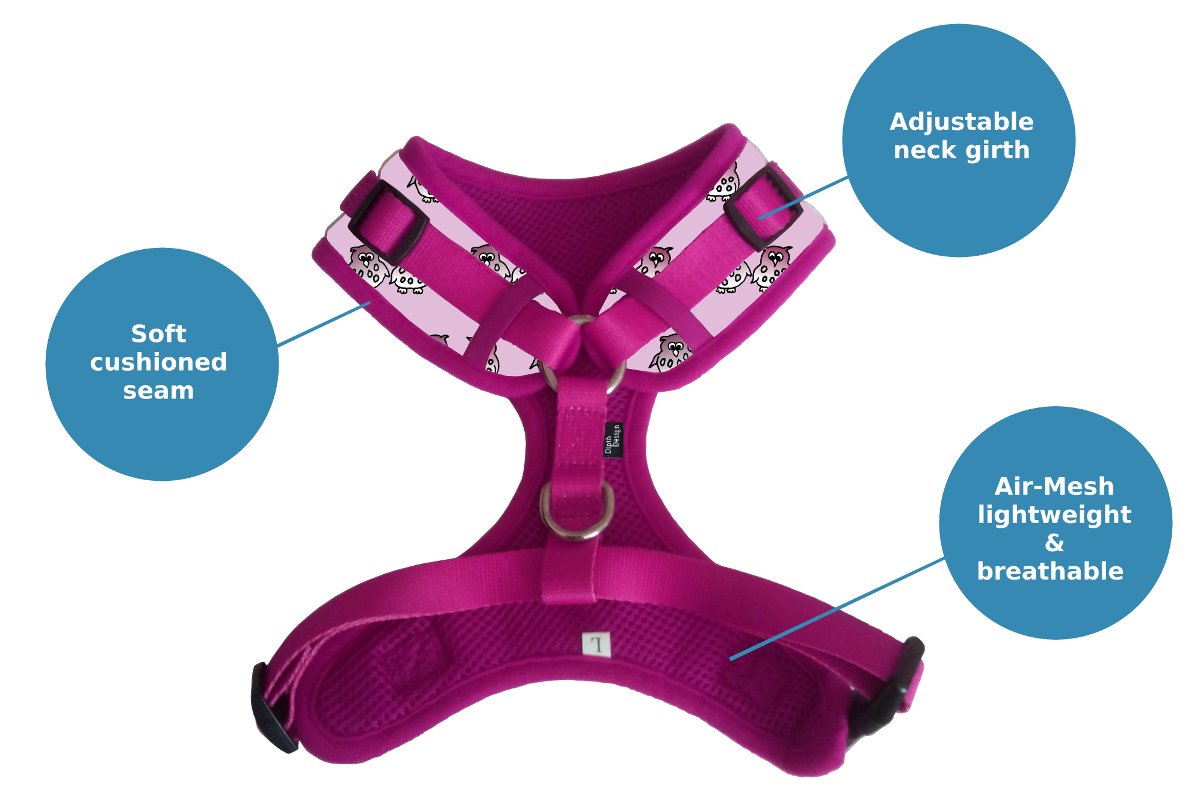 Dog Harness / Soft Harness
Show more
Advertising Materials
On request, we also have advertising materials like flyers or downloads for you. We are happy to consider your special requests.
Our global network is constantly growing and we look forward to meeting you and your business.
Whether you run a small dog accessories store or wholesaler, we welcome you to our DipthDesign community and look forward to get to know you!
Send us your inquiry now: