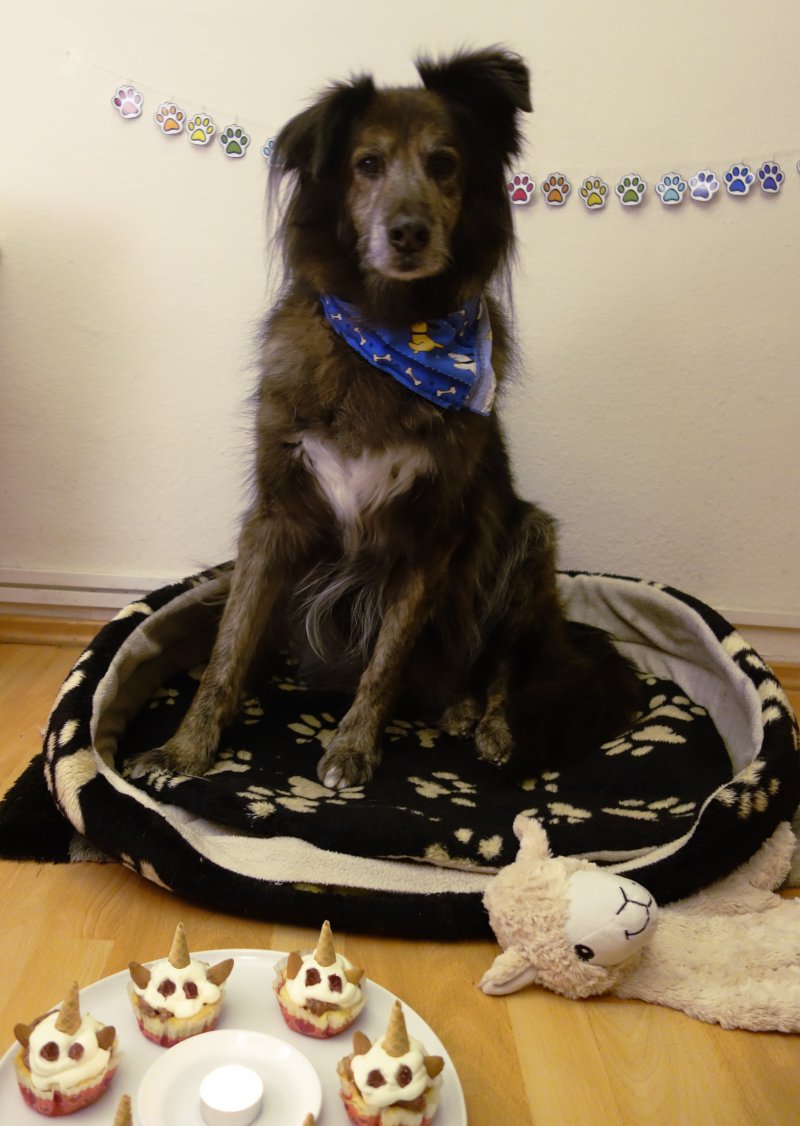 Dog Birthday Party – Filos turns 14!
Dogs do not really get what their birthday means, I think, but you can anyway make a great day for the dog to make the dog happy.
Homemade dog treats or a great dog birthday cake will make both, the two- and four-legged friends happy.
Dog Birthday Party for the dear Filos
Today we celebrate a dog birthday party for the dear Filos and I have come up with some very special surprises for him.
So that the "Paw-ty" can start, we have already prepared everything for Filos.
Invite dog friends
For the birthday party we have invited all dogs and friends, so that Filos can enjoy the day in the best company.
The dog birthday party, where all dogs can run and play, takes place outside in the dog park.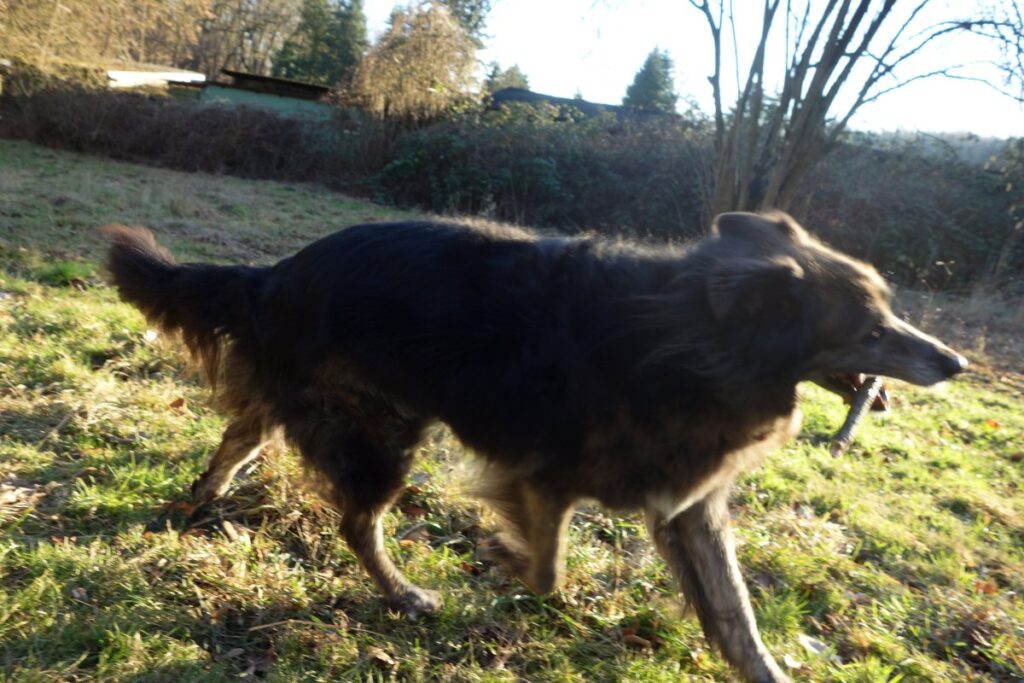 Dog groomer
Of course, Filos should shine at his best on his dog birthday. Freshly washed and beautifully brushed, the dog also feels good and can impress all invited guests on its birthday.
Baking Dog Birthday Cake
I made delicious Unicorn cupcakes for Filos dog birthday party. They have become really cute, with their little ears.
Here's the recipe: Unicorn cupcakes for dogs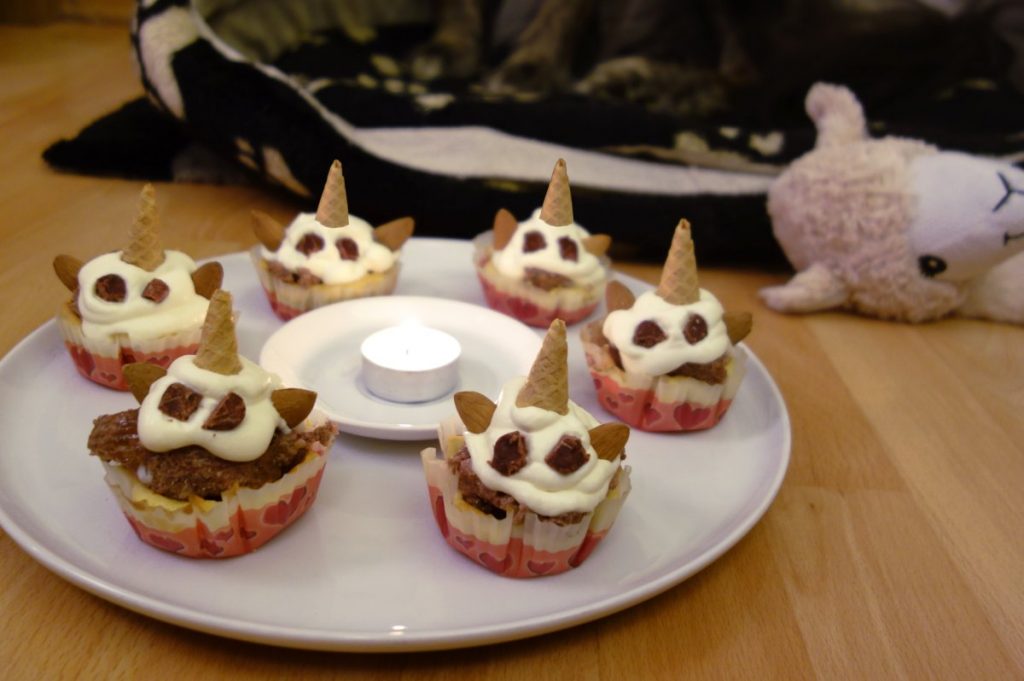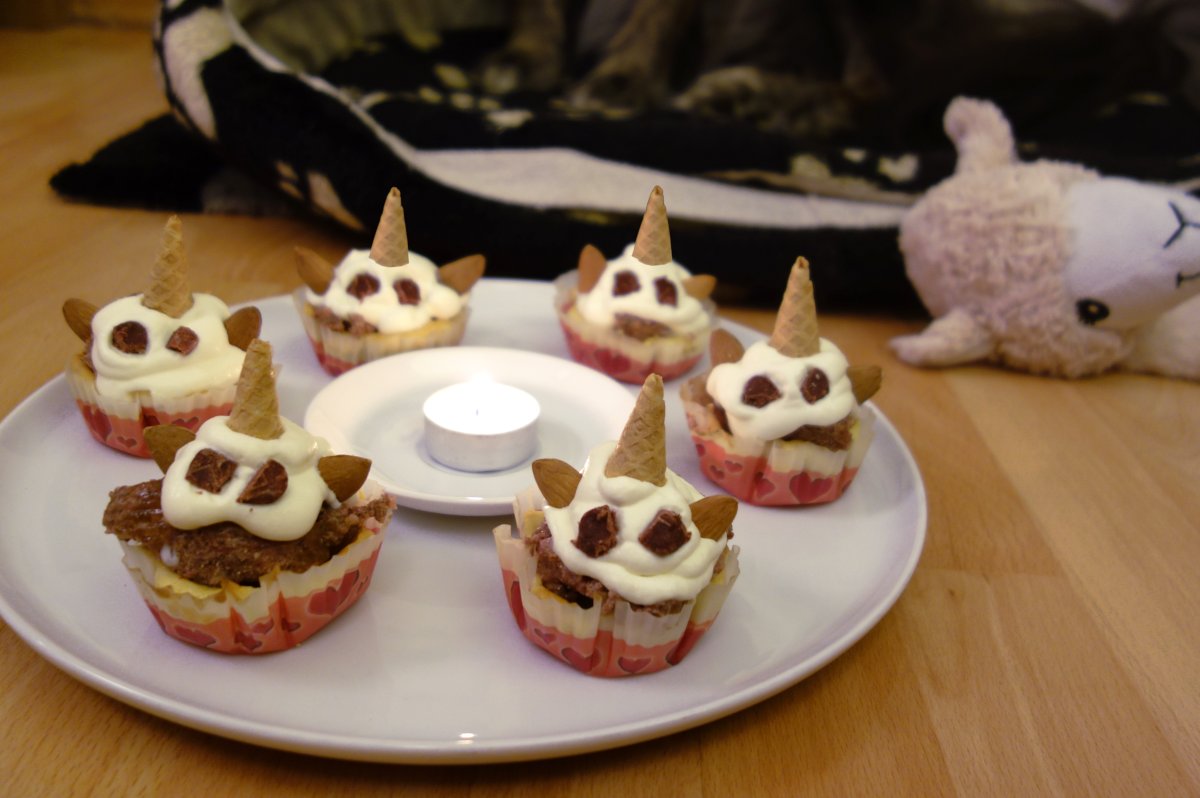 Gifts for the dog
New dog toys, a few chewing snacks and homemade dog treats are perfect gifts for the dog birthday party.
For a small budget, there are also many creative DIY ideas for homemade dog toys.
Filos got a bunch of treats, a cuddly Lama, dog food and chewing bones for his birthday.
I also a made a birthday card.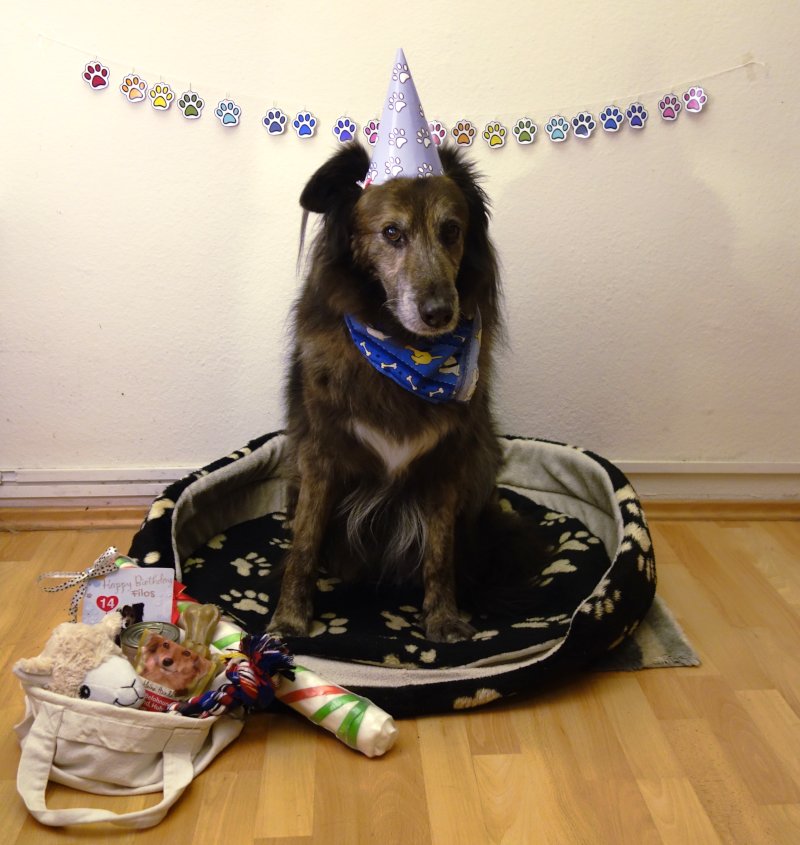 Dog costume
For the cute photos Filos wears a birthday hat and a bandana. He looks super cool, what do you think?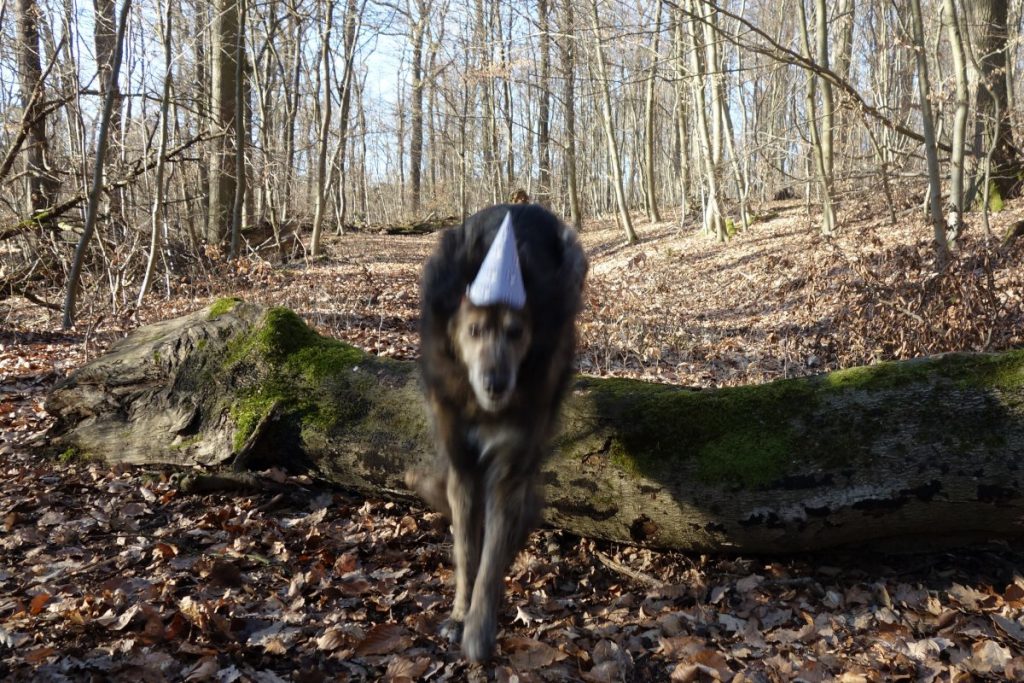 Play & adventure hike
On his birthday Filos is allowed to play all day long. Of course, the new gifts had to be put to the test.
In the evening we have also made a great adventure hike.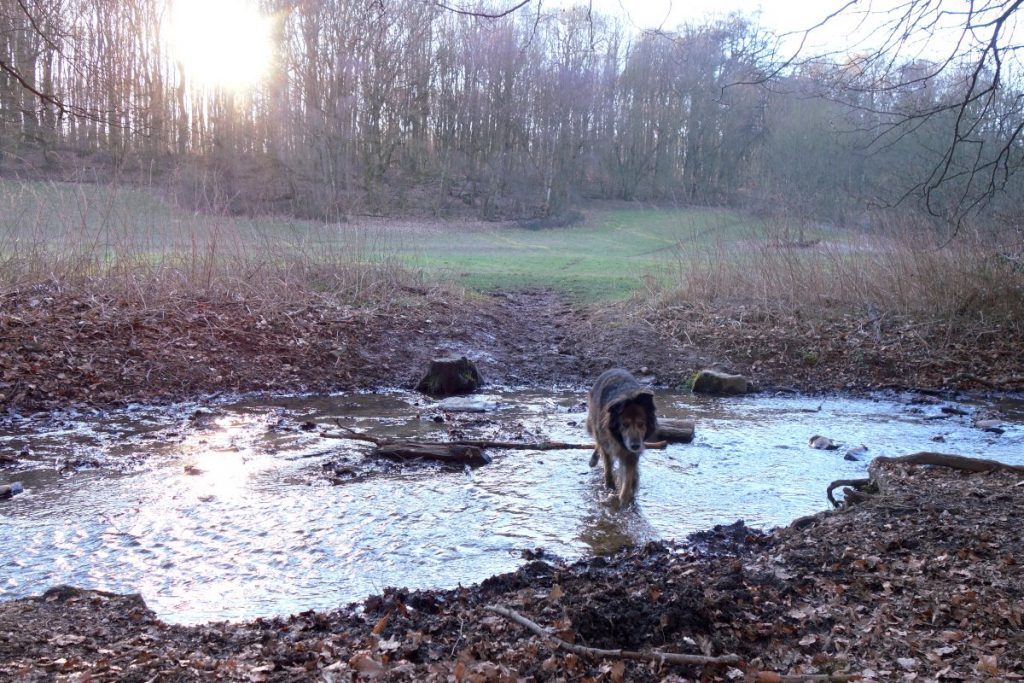 DipthDesign Dog Collar Shop Dog Birthday Party Adventure hike with dog
How do you celebrate the birthday of your dog?
Write us a comment, we are looking forward to your story.
birthday,birthday party,dog,dogs,dog birthday,unicorn cupcakes