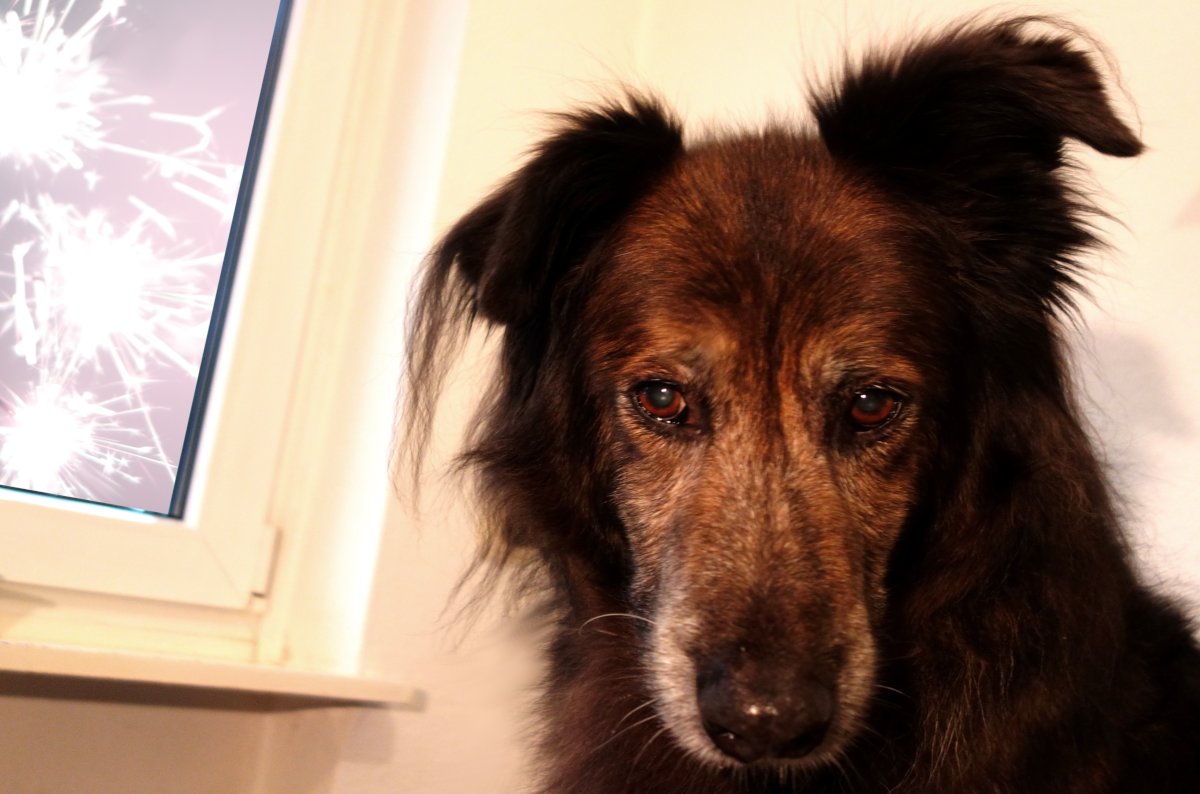 My dog ​​is scared of New Year's Eve
At New Year's Eve, many dogs are afraid of the loud bollards and rockets.
Many dogs are afraid of the sounds of fireworks and blasts on New Year's Eve. When it pops and whistles outside, some dogs even panic.
They are constantly panting, whimpering and trembling all over their bodies or running restlessly through the house.
Pinched the tail, they follow their people everywhere.
Some dogs prefer to hide under the couch on New Year's Eve.
What can I do to help my dog ​​on New Year's Eve
Please do not leave the frightened dog alone on New Year's Eve.
Comforting and good cheer, however, usually doesnt work very well or makes it rather worse.
On New Year's Eve keep the windows and shutters closed.
Turning on loud music can help to drown out the sounds so that the dog does not hear them so loud anymore.
You can build a cave for your dog, e.g. under a table where it can hide from the noise.
For this you can also use a dog box without the door and put a thick blanket over it. Then it is quieter and the dog can feel better in a safe place.
Sedatives are often recommended, but these should be avoided. The dog is quiet, but still scared and just can not express it anymore.
You should keep your dog on a leash on New Year's Eve days. This is important to prevent the dog from being suddenly frightened by a blast and then running away out of fear.
To distract the dog on New Year's Eve from the noise, it helps to play with the dog. Search games with food are also suitable as a distraction from the noise.
We hope you have found valuable tips in our post so that your dog can stay calm when the rockets and blasts are rising again.
We wish you and your furfriends a great & relaxed New Year's Eve!
Your Mona and your Filos ♥