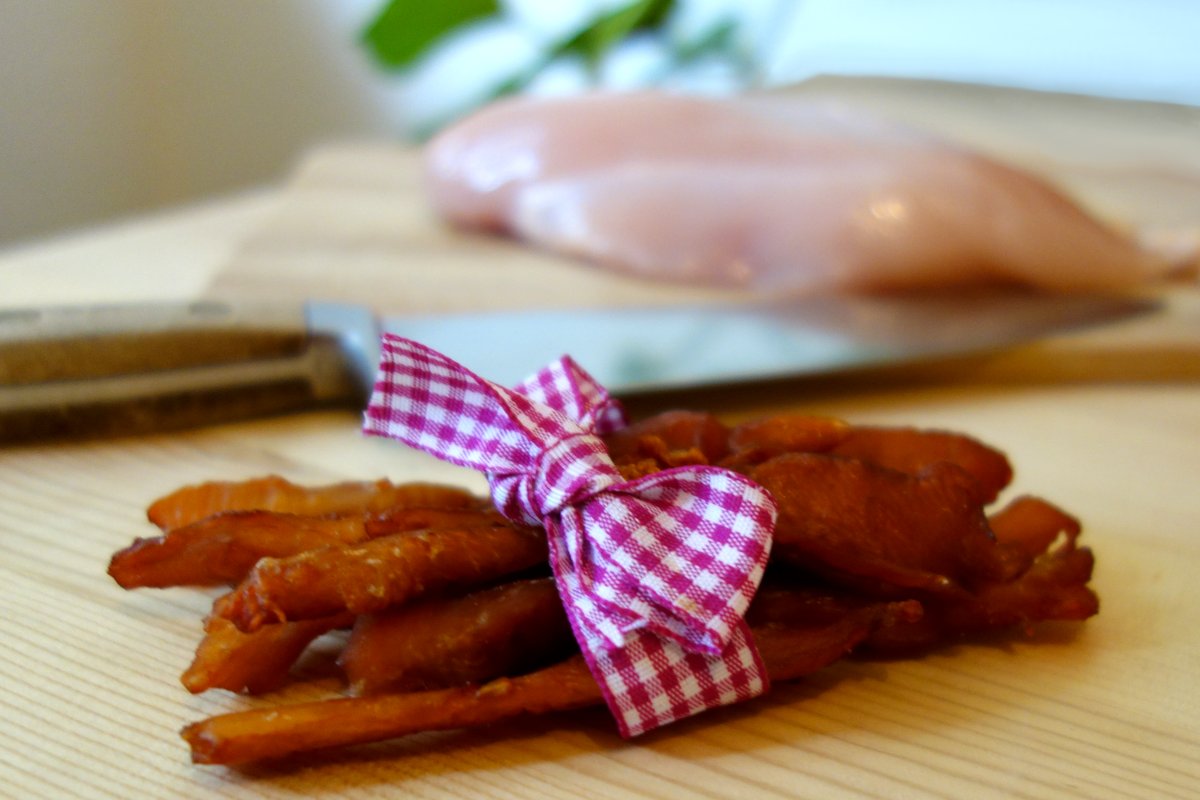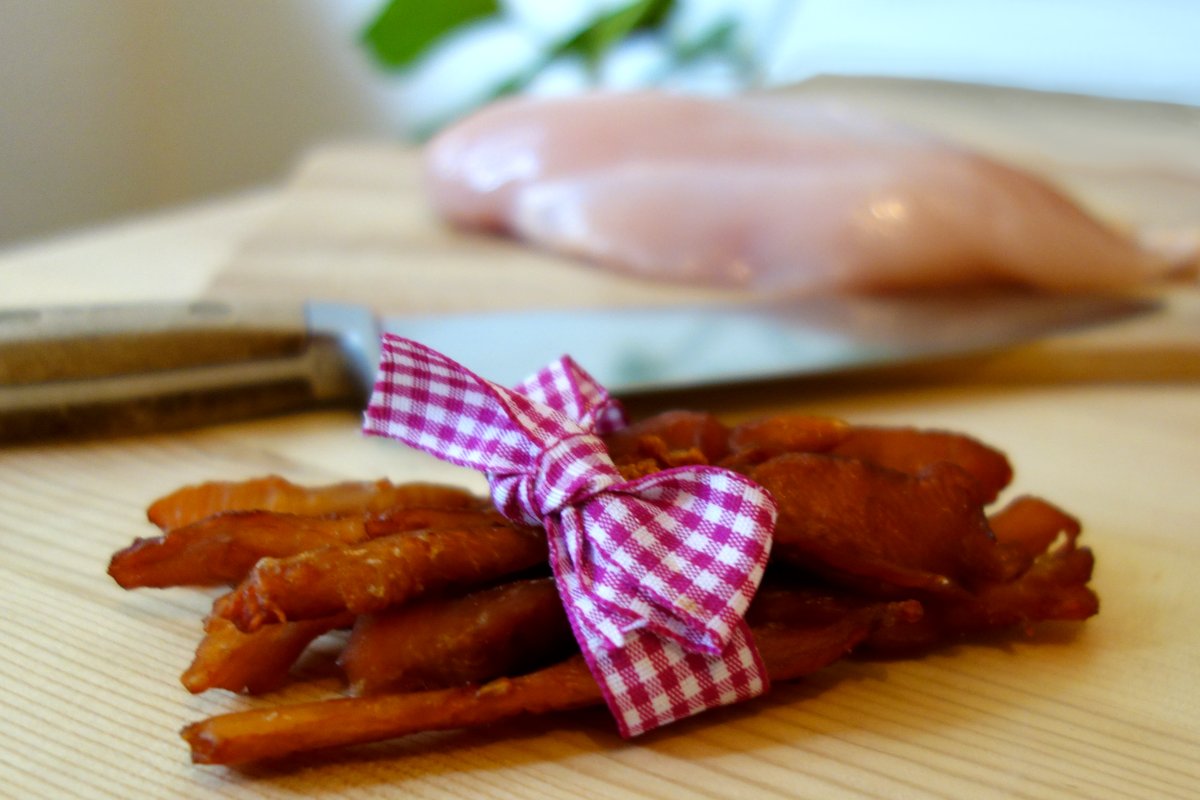 Chicken Strips for Dogs DIY
Make crunchy chicken strips for your dog yourself – The perfect DIY dog snack!
Dried chicken sticks are available in many varieties in the pet shop to buy. Most of these products are contaminated with sugars and unnecessary additives.
But you can also make the chicken sticks yourself. So you can spend some time for your dear four-legged friend and easily prepare it a great pleasure.
The chicken strips for dogs are super easy to prepare, grain-free and a light dog snack even for sensitive dogs.
Recipe for DIY chicken strips
You need:
1 chicken breast fillet
Baking sheet and baking paper
DIY chicken strips preparation
Divide the chicken breast into very thin strips. This is best done with a sharp knife. The strips should not be thicker than 0.5 cm (0,2″). Then the chicken strips can be spread on a baking tray with baking paper.
At 150 ° C bottom and top heat, the chicken strips are now dried for about an hour. Meanwhile, they lose a lot of water and the fat becomes liquid and fries the chicken strips.
After that, they can possibly be turned on the other side once, depending on whether they dry evenly from both sides.
The heat can now be reduced slightly, to about 100°C (212°F), so that the chicken strips can continue to dry.
To allow the moisture to evaporate from the chicken strips, simply clamp a wooden spoon between the door of your oven to leave a gap.
Your dog will love the smell of the chicken stripes!
After max. another hour the DIY chicken sticks should be ready for your dog. Then turn off the oven and let the chicken strips cool for a while.
Your DIY chicken strips for dogs are ready to serve – your dog will definitely love them!
DIY Chicken Strips for Dogs as a Gift
The chicken strips for dogs can be turned into a great gift for dogs with a nice ribbon. With such a lovely, well-scented gift you can make yourself popular with almost any dog ​​(and owner).
If you'd like to discover more ideas for DIY creative projects for dogs, take a look at our Articles: Make dog food yourself – Cooking for the dog and try out the Unicorn cupcakes for dogs DIY recipe