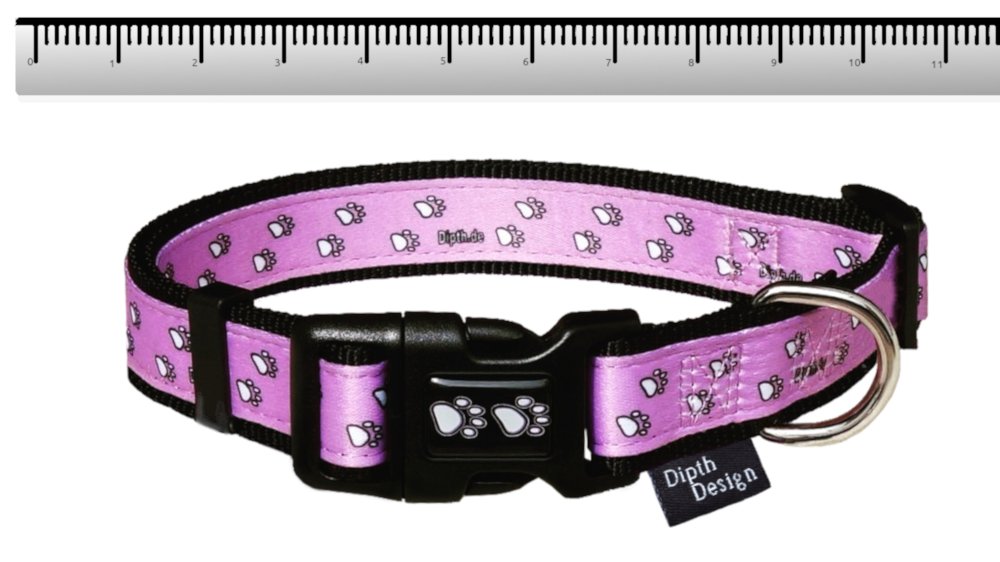 How do I measure the dog collar for my dog?
To measure the dog collar, put a measuring tape around the dog's neck.
If none is at hand, you can also take a strip of paper and then measure it with a ruler.
At the lowest point of the neck before the dog's shoulders begin, you can measure the correct circumference for the dog collar.
How should the dog collar fit?
The dog collar should neither be too tight nor too loose. How tight the dog collar should be set, also depends on the dog's head.
How tight the dog collar must be, depends on whether the dog has a big, thick head, or rather a narrow, long face.
How a dog collar fits properly, you can easily measure. If about two fingers fit under the collar and it moves easily, the dog collar is not too tight.
Then the dog collar fits properly.
How tight should a dog collar be?
If the dog collar does not slide over the dogs head, it's tight enough.
How far the dog collar has to be adjusted also depends on the dog. If the dog is well educated, it can also be a bit loose.
If the dog collar fits right, you can still move it well, but it does not slide forward over the head.
How to measure a dog collar for a dog with a thick coat on his neck?
For dogs with a lot of fur on their necks, you can comb the coat slightly aside to measure the dog collar length.
Here you should pay particular attention to how far the dog collar is set because it is easier to misjudge.
Which dog collar for puppies?
If your puppy is still growing, you should make sure while buying that the dog collar is adjustable.
If the dog collar is adjustable, you can easily adjust the size once the puppy has grown.
With a puppy and a young dog it is important to measure regularly whether the collar should be adjusted in size.
How wide should a dog collar be?
If the dog collar is wide, it is more comfortable for the dog to wear. Due to the larger area the power is better distributed when the dog drags on the leash.
Wide dog collars are also good for sighthounds because they have such narrow heads and a long neck. How wide the dog collar should be for other dog breeds, depends on the personal taste and how well the dog can walk on a leash.
Dog collars which are less than 10mm wide, or thin chains and rope collars, should the dog only wear if he is well educated. Otherwise the dog could injure himself when jumping on a leash or a sudden jerk.
You can buy your DipthDesign dog collar here in our online shop: