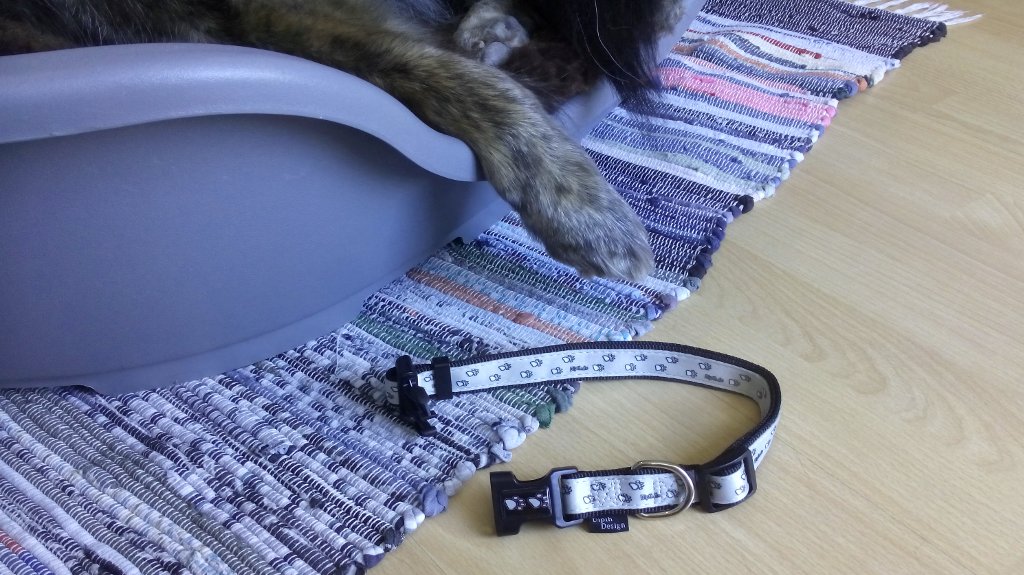 Should I take the dog collar off to sleep at night or can it stay on?
We recieved many questions about wearing the dog collar overnight or not. That's why we have listed here for you once the pros and cons.
Is it better to remove the dog collar right after the walk in the apartment? And do we leave the collar on or do we take it off the dog when we go to sleep in the evening?
Leave on dog collar
Advantages:
You can hold the dog (if necessary) when the doorbell rings in the morning.
The dog collar can not be forgotten during the walk.
The tick collar should not be removed, otherwise the effect can be limited.
Disadvantage:
Is the dog collar comfortable when sleeping? We can not ask the dog.
Chain collars, dog tags and pendants jingle when the dog runs around at night.
When eating, the dog tags may hang into the bowl.
The coat of the dog suffers from the constant wearing of the dog collar.
Possibly you do not notice in time that the dog collar should be readjusted.
Take dog collar off
Advantages:
The coat on the dog's neck can recover over night and the hair can straighten up again.
The size can always be adjusted in time if e.g. the puppy is still growing, or the dogs weight and circumference has increased.
It is quiet when the dog wears tags on the collar or harness and thus runs in the apartment at night.
Leave on chest harness over night
When the dog wears a harness, of course, the same applies.
Especially with a dog harness you must always make sure that it can be too tight in the chest area for the dog while sleeping. To take a deep breath, the dog's chest expands widely.
A lightweight, breathable material should be always chosen to keep the dog well ventilated even on hot days.
At night or inside the house you should take off the dog's harness, then the fur recovers over this time and the dog does not have to sleep on top of uncomfortable buckles.
Does your dog wear its dog collar inside the house?
Write a comment with your story
Choose a new dog collar for your dog → Discover the collection