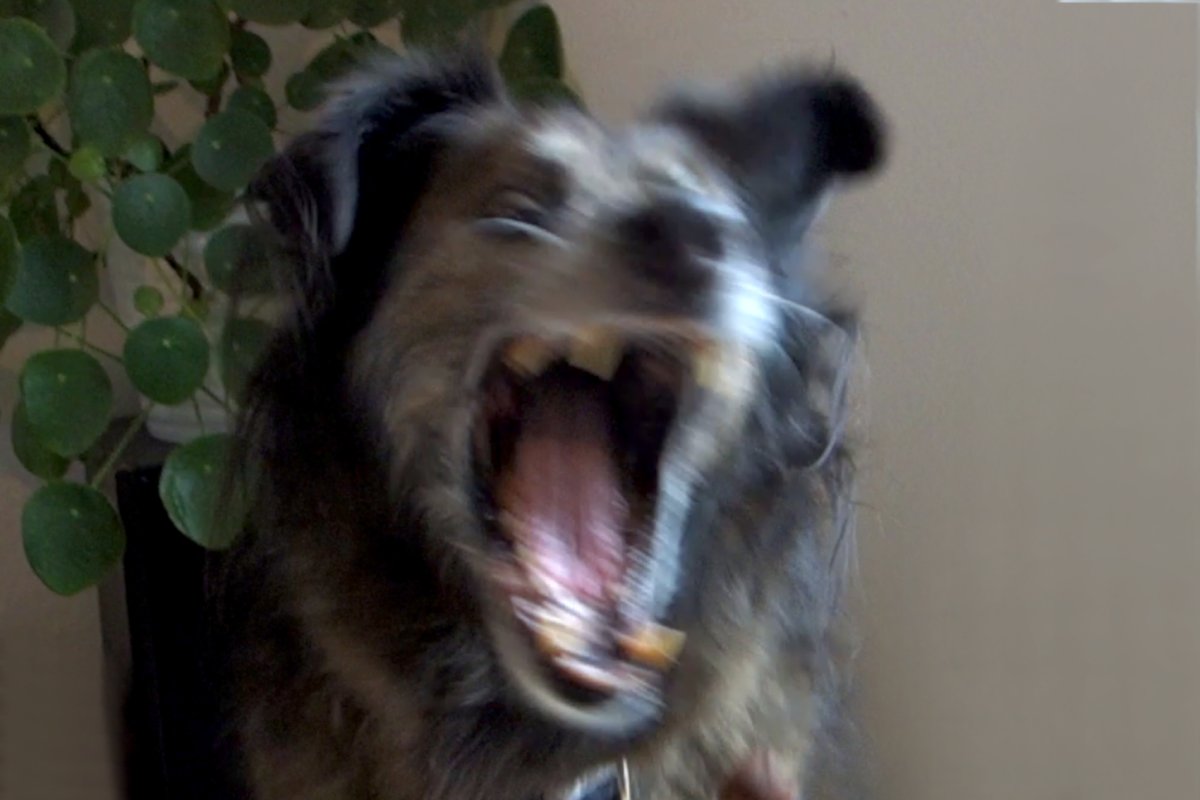 Trick: Catch a Treat
When dogs catch treats from the air, you can take cool photos and have no dogs drool on your fingers 😉
How do I teach my dog ​​the trick of catching treats?
We teach the dog today that he's taking the treat from the air.
So that the dog learns to catch the treat, it is important that you concentrate well and that there is a quiet environment to work out.
Trick catch treats – Step 1
To prepare the training for the trick catch treats, you need treats that are not too small. This is important so that the dog can still see the treat well enough to grab it.
Also, no one should stand in the way while you practice so that your fingers all stay whole. It is good if you work out on a rug or a mat, so that the dog has high footing on the ground when jumping for treats.
It should be a smooth surface and better not outside in the meadow, so you can find the treats again when they flew past the dog.
Trick catch treats – Step 2
Let the dog sit in front of you and step back if necessary so that you can throw well.
Make sure that the light doesnt shine in the dogs face from the front, otherwise it will be blinded and can not see the treat flying in the air.
Trick catch treats – Step 3
Throw the treat in a flat bow from below to the dog. Best for small dogs is to sit down as well.
The dog may eat the treat only if it could catch it from the air. It must not get any treats that have been missed and you have to collect them quickly.
If the dog catches the treat, or just snaps at it, it immediately gets a big compliment (and of course the treat).
Trick catch treats – Step 4
Practice catching treats until the dog has done it right a couple of times. Then immediately play a great game with your dog or give him a handful of treats.
Repeat the exercise over the next few days until your dogs treat catching has progressed.
After some time, the dog should be able to catch almost any treat that you throw well. It will then know that it will only get the treat if snatching it from the air.
The treat catching of the dog can make really funny photos. In addition, our cuddly friends have a lot of fun.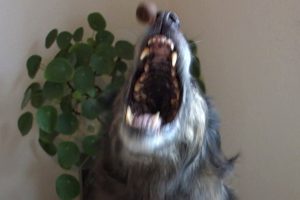 Can your dog catch treats?
Write a comment and show us your trickdog!