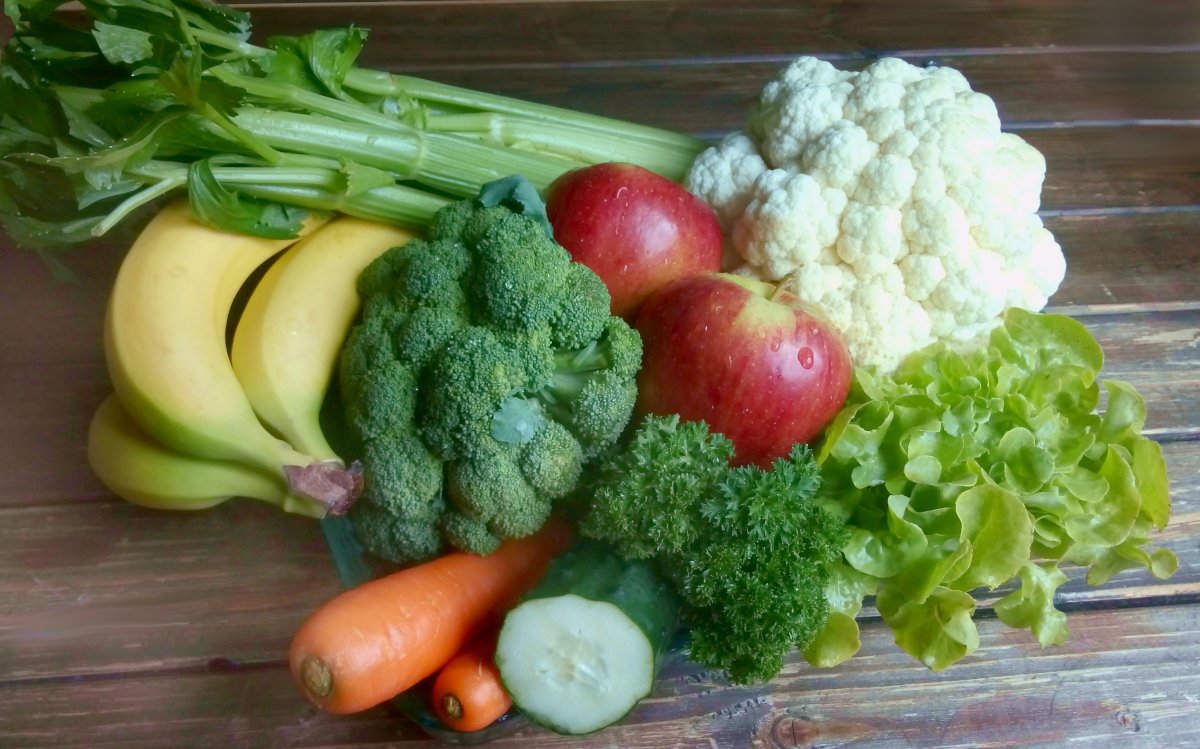 Fruits and vegetables for the dog
Fresh fruits and vegetables are important and healthy, everyone knows that. Plant foods contain vitamins, minerals and fiber.
For our dogs, these phytochemicals are important for gut health. That is why fruits and vegetables can and should best be added to every dog ​​meal.
Which types of vegetables are good for dogs?
For raw feeding the following vegetables are well suited for the dog:
carrot
parsnip
parsley root
cucumber
zucchini
fennel
chicory
celery
chard
beetroot
kohlrabi
salad
arugula
asparagus
spinach
cress and sprouts
Which vegetables should I cook for my dog?
potatoes
beans
tomatoes, peppers and eggplants
cauliflower
brussels sprouts
broccoli
Basically you should cook the vegetables which we also cook for us, or feed them lightly steamed. This is important because some vegetables, such as raw potatoes can be toxic to the dog. Paprika and tomatoes should be fed to the dog only in small quantities.
Which fruit varieties are good for dogs?
apple
pear
banana
pineapple
peach & nectarines (without the stone)
berries of all kinds
kiwi
melon
These vegetables are not suitable for dogs:
Puree vegetables for the dog
It is important that the dog is served the vegetables mixed with some oil. This is the only way the dog can absorb the fat-soluble vitamins A, D, E and K contained in the vegetables.
Some dogs do not like fruits or vegetables in the food and sort them aside while eating.
Then it helps to purée the vegetables with a little water and to pour them over the dogs food as a kind of vegetable-fruit-smoothie.
The pureeing of fruits and vegetables makes it easier for the dog to digest, because the plant fibers are split up.
Vegetable Dog Smoothie Recipe
Ingredients:
1 carrot
1 small apple
1/2 cucumber
1-2 handful of green leaf salad
3 tbsp oil
Preparation:
Cut the vegetables and fruits into small pieces and puree with a little water. Then add the oil and mix well.
You can keep the dog smoothie in the fridge for a few days if you do not want to feed everything at once.
With an ice cube container you can freeze the dog smoothie in small cubes.
The healthiest way is to always freshly prepare the dog smoothie, because then, most healthy vitamins are included.
Healthy fruits and vegetables for the dog
Overall, the dog should get more vegetables than fruits.
To avoid unnecessary pesticide contamination and to protect the environment, it is best to use organic vegetables from your region for your dog.
Fruit and vegetables for the dog should always be as ripe as possible and always be served to the dog with a little oil.
Does your dog get fresh fruits and vegetables? Let us know in the comments.