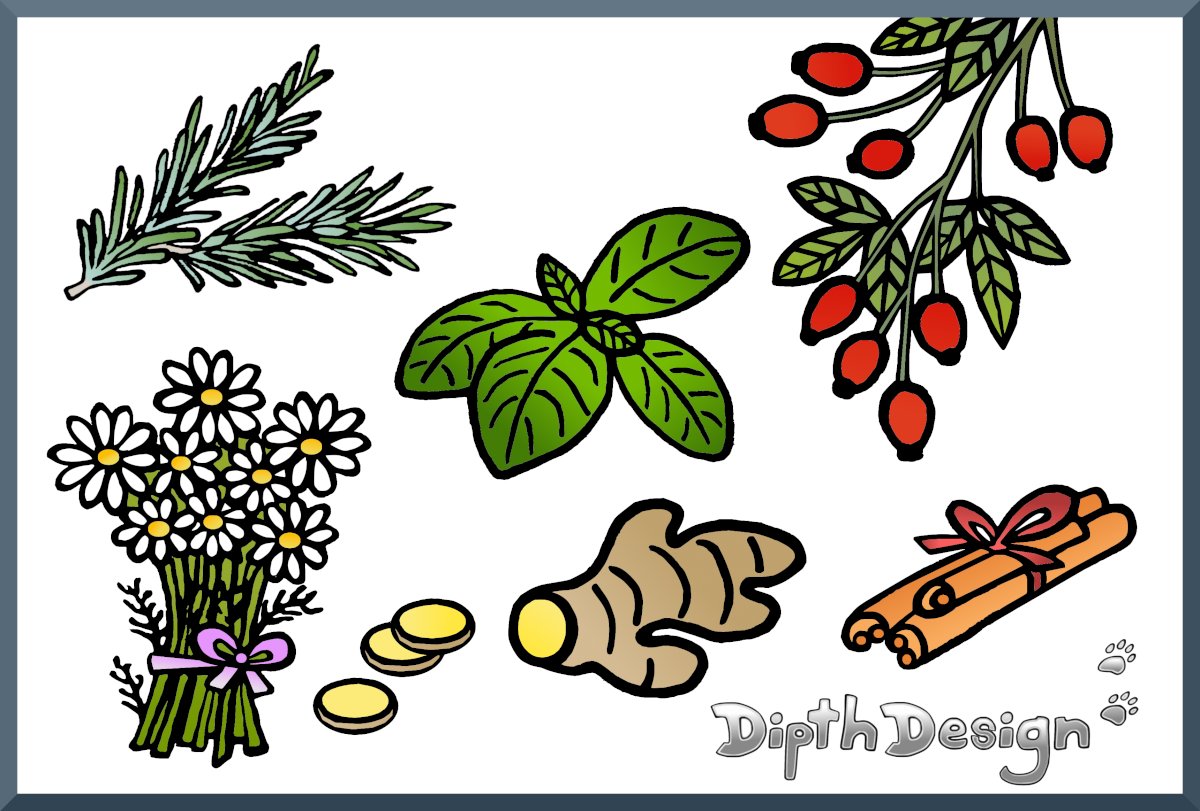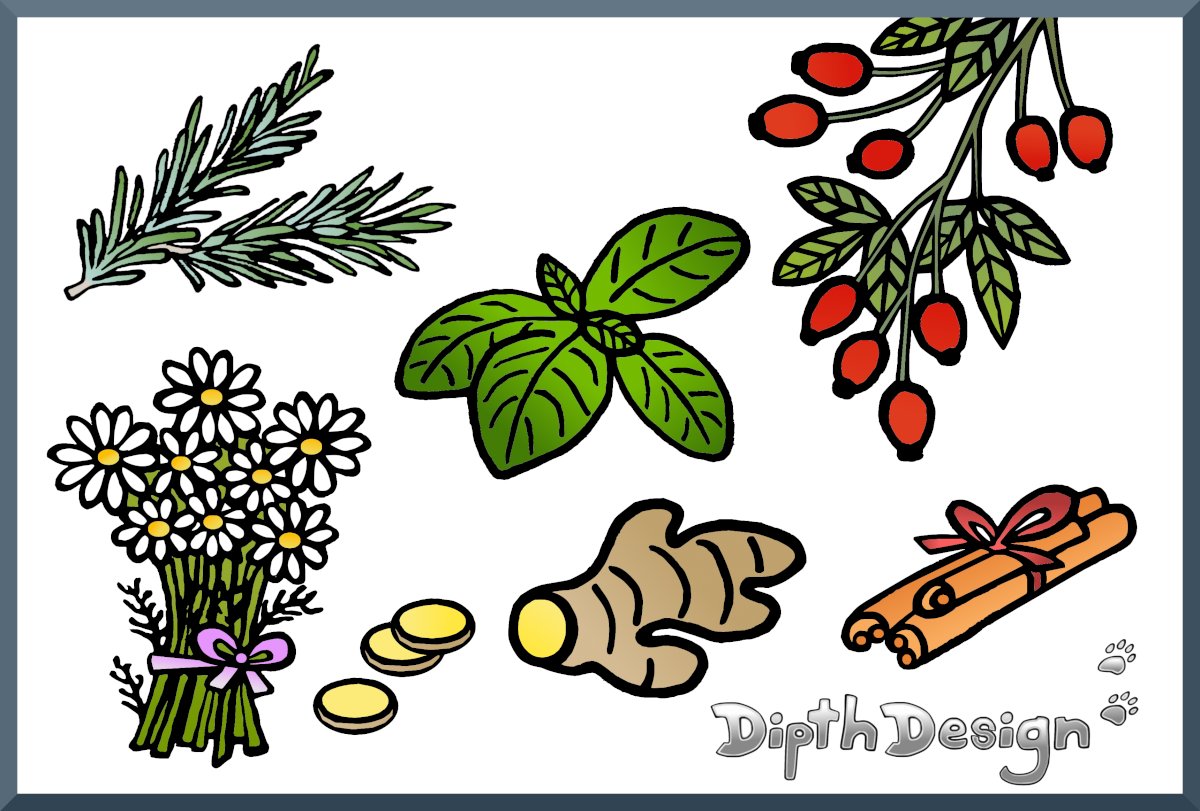 Which herbs are good for the dog?
Which herbs and medicinal herbs are good for dogs, we want to find out today: We have all possible herbs for the dog checked for their good healing effects.
Which herbs for dogs? In herbs are many good ingredients, e.g. the vitamins C, B2, folic acid and the minerals calcium, potassium and magnesium. Thus they strengthen the immune system of the dog and act against free radicals, which attack the dogs body. Phytochemicals such as carotenoids help to prevent cancer.
Which herbs your dog should get best daily: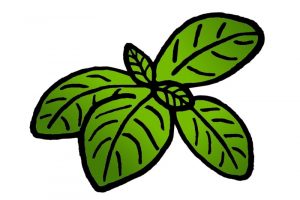 Basil
Basil is rich in minerals and vitamins and contains many antioxidants. Basil has an antiviral and antimicrobial effect and therefore it helps against bacteria and viral diseases. Because of ththis effect basil is used to treat arthritis in dogs. It also has a calming effect on the dog.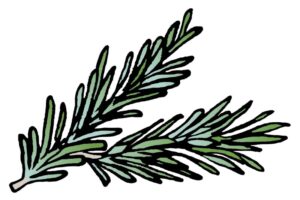 Rosemary
Rosemary contains many antioxidants, vitamin B6 and calcium, which is important for a healthy dog ​​brain. Rosemary is also anti-inflammatory and helps against flatulence. The stimulating effect of rosemary helps against exhaustion and loss of appetite. Dogs with epilepsy should not get rosemary.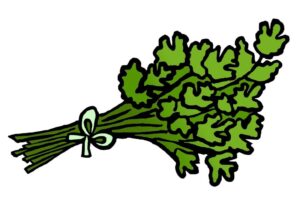 Parsley
Parsley contains many important plant substances, antioxidants and vitamins. It helps with abdominal pain and refreshes the dog's breath.
Even with bladder and kidney inflammations parsley can support the healing. On pregnant females parsley should not be fed.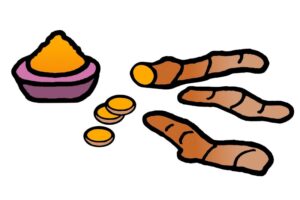 Turmeric
The turmeric comes from the oriental kitchen and has been used there for thousands of years as a medicinal plant. It has an antibacterial effect, cleanses the blood and helps prevent abdominal pain and diarrhea. The turmeric is also used in arthritis because of its action against bacteria. In particular, it helps older dogs and can be ground or given freshly grated to the dogs food.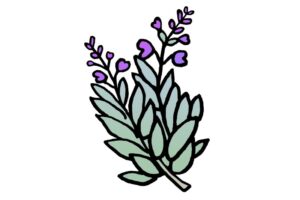 Sage
Sage helps against cough, throat infections and respiratory problems. Sage also has an antibacterial effect. In dogs, sage can also be used as a tea for intestinal problems, colds, inflammation or worms.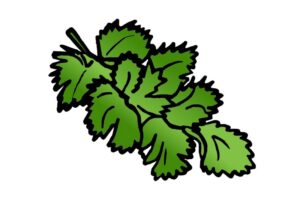 Coriander
Coriander tastes very good to most dogs. Coriander is effective against bacterial infections, contains many antioxidants and is said to help prevent cancer. Coriander promotes the regulation of blood sugar levels and helps the dog to absorb calcium.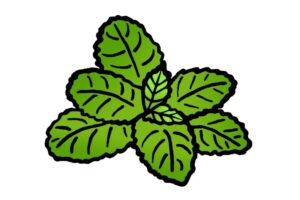 Mint
Mint helps the dog with bloating, nausea and stomach upset. In addition, mint contains many healthy antioxidants and, like parsley, it refreshes the dog's breath.
However, excessive mint consuming can cause kidney and liver problems in the dog.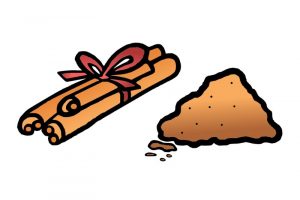 Cinnamon
Cinnamon contains many antioxidants and many dogs love the taste. Some believe that cinnamon is toxic to dogs, but cinnamon is actually harmless to dogs in small quantities. A small dog should not get more than 1/4 tbsp. cinnamon per day.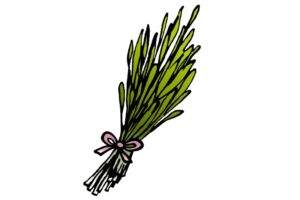 Barley grass
Barley grass contains a lot of vitamin B and C as well as calcium, potassium and iron in higher concentrations. Barley grass, it is also suitable for humans and very healthy. Adding barley grass to the dog food can also help with eating grass in the dog. Why do dogs eat grass?
Most healthy vitamins are in fresh barley grass. You can easily grow it yourself.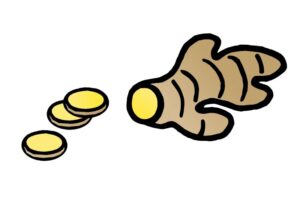 Ginger
Ginger also has an antibacterial effect and helps with inflammation and stomach ache. The energizing effect of ginger gives the dog energy. Ginger also helps with joint problems and prevents cancer. Some dogs may not like the pungent smell of fresh ginger, then only mix it in the feed in small amounts.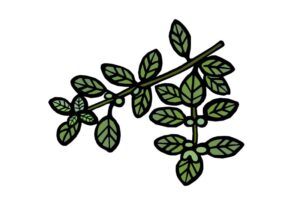 Oregano
Oregano is very healthy for dogs. You can feed oregano as oil or fresh to the dog, that's the healthiest. Oregano helps to prevent cancer and has a soothing effect on flatulence, diarrhea and parasites.
In addition, oregano has a healing effect on cough and bronchial complaints.
Brushing the dog's teeth helps prevent mouth odor. To do this, mix some oregano oil in the dog toothpaste or rub some diluted oregano oil after brushing your teeth on the teeth and mucous membrane of your dog.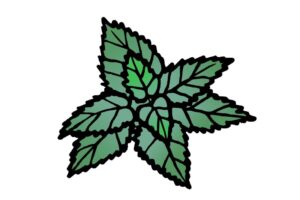 Stinging nettle
Stinging nettle helps with kidney and bladder diseases and supports the function of the liver. The young nettle plant has a particularly high content of vitamin C, almost twice as much as oranges. It also contains minerals such as magnesium, calcium and silicon.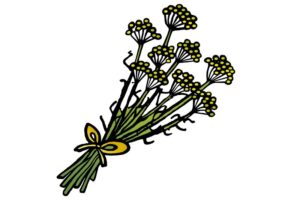 Fennel
Fennel helps with cough and irritation of the mucous membrane. In addition, fennel calms the stomach, helps with bloating and has a very high content of vitamin C.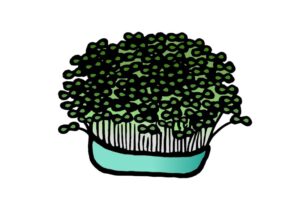 Garden cress
Cress has a high content of vitamin C, iron, calcium folic acid and vitamin B. The glucosinolates in cress have the power to prevent cancer and are very healthy for the dog.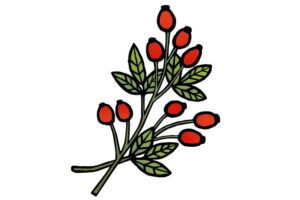 Rosehips
Rosehips are rich in vitamin C, as rose hip is one of the richest plants in vitamin C. Rosehips are anti-inflammatory and help with osteoarthritis, arthritis and rheumatism.
Because of the high vitamin C content, rose hips are especially suitable for older dogs to maintain a healthy immune system. They are usually given in ground form to the dog food.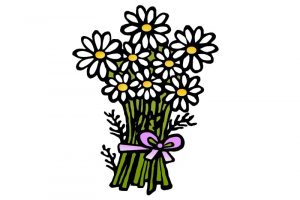 Chamomile
Chamomile has a relaxing, soothing and anti-inflammatory effect. It is used for stomach and intestinal complaints and cramps. Chamomile tea can be used to inhale when the dog has a cold.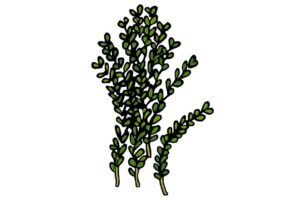 Thyme
Thyme has antibiotic and expectorant effects on respiratory complaints such as cough, asthma and pollen allergies. Thyme also acts against intestinal parasites in the dog.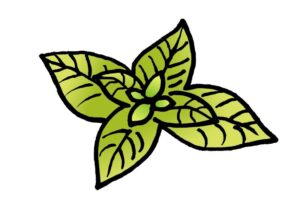 Lemon balm
Lemon Balm is really soothing for dogs with heart problems, rheumatism, indigestion and cramps. Lemon balm has an antimicrobial and antiviral effect, supports the stomach function and soothes nervous stress.
Fresh herbs for the dog
The herbs are best harvested for the dog early in the morning, then the concentration of good active ingredients is highest.
After harvesting, wrap the herbs in a damp kitchen towel and keep in the fridge if you dont want to feed them immediately.
Before the dog gets the herbs, they must be finely chopped or pureed. It is best to use fresh herbs as they contain the most effective essential oils.
You can give the fresh herbs immediately after chopping to the dog food, then they can transfer the valuable substances to the food. The herbs may also be left for a few hours in oil, e.g. Olive oil and later be added together with the oil to the dog food.
Some dogs are a bit skeptical at first because of the intense smell, so please start with a small amount of herbs and slowly increase then.
Fresh herbs contain many vitamins, minerals and phytochemicals that are especially good for the dog's health. Therefore, the dog should get daily fresh herbs into the dog food.
Which herbs do you feed your dog? We look forward to your story
If you liked our article – Which Herbs for Dogs – share it with your friends!