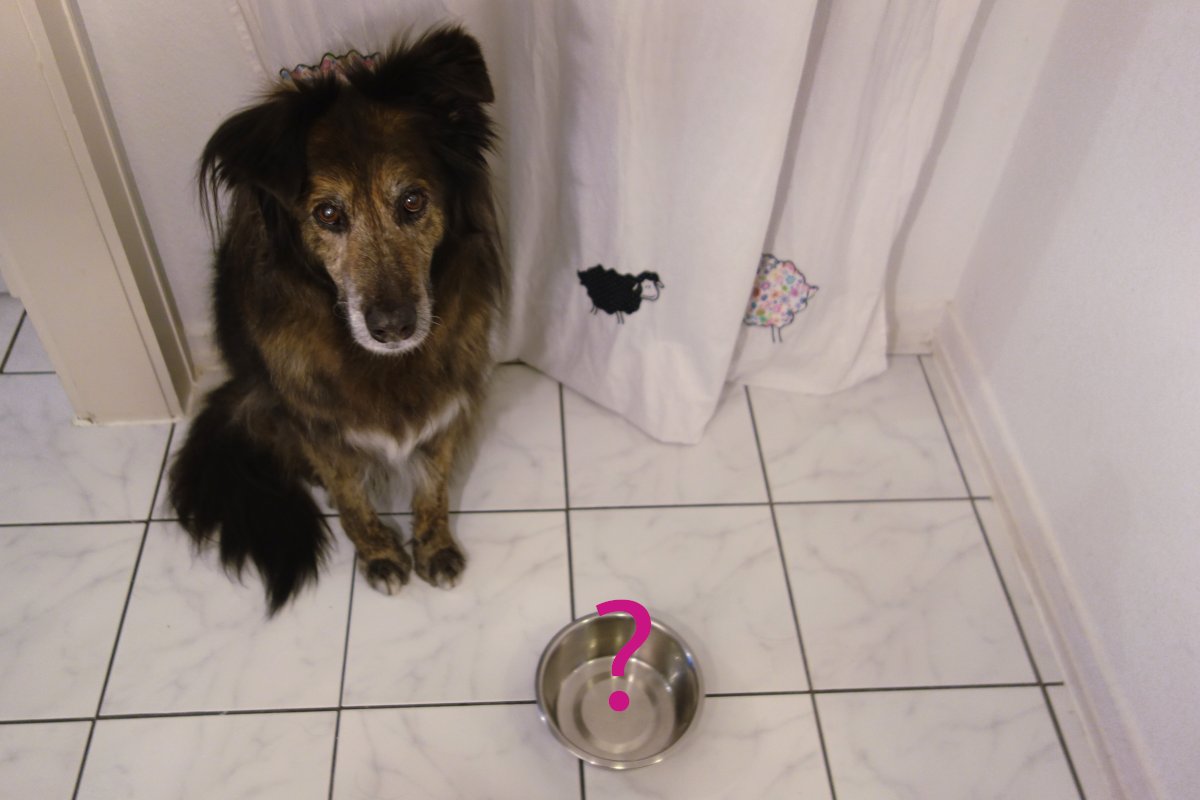 Which is the best food for my dog?
The best food for my dog ​​- what should we best feed our dear dog?
Dog food is available in so many varieties, so today we want to know which dog food really is best for the dog.
Dry food – good for my dog?
Dry dog ​​food is usually extruded during production and heated up to 250°C (390°F).
After this process, almost all nutrients, e.g. Amino acids & enzymes (proteins), vitamins and phytochemicals contained in the dog food are dead.
The valuable, natural ingredients do not survive these temperatures. Therefore, artificially in the laboratory produced vitamins are then sprayed on the food again.
These artificial vitamins work differently than natural vitamins because they can not be perfectly mimicked in the lab.
Some of them are even harmful and therefore not approved for human consumption.
Due to the low water content, dry dog food should not be fed permanently to prevent kidney problems due to lack of water. The best dog food can not be dry food.
Is wet food the best for my dog?
Wet food is not heated to such high temperatures as the dry dog food. In the process, more nutrients are retained in the feed and lessof them must be added afterwards.
Wet food consists to a large extent of humidity, about 95% water. Corn, rice, wheat, peas and potatoes are often used as the basis for wet dog food.
The meat content often includes beef, poultry by-products, poultry meal, dried eggs or fish.
By preserving the food in the can, the entire contents are. It is not recommended to feed the dog entirely with cooked food.
Therefore, you should always supplement wet dog food with fresh ingredients (for example, fresh carrots or eggs), which is better for the intestinal bacteria of the dog.
Many fresh foods contain healthy enzymes and vitamins that are lost during the cooking process.
For our ranking – the best food for the dog – wet food is also eliminated.
Commercial pet food – simply the best food?
Unfortunately, slaughterhouse waste and by-products such as meat-and-bone meal, fishbone meal or hooves and feathers, as well as other wastes, are often used in the production of commercial pet foods.
"Animal by-products" are products that are no longer suitable for human consumption.
For use in animal feed they may still be usable, so you can find such products sometimes up to a shockingly high proportion in dog food, because otherwise they would have to be disposed with costs.
The proportion of meat does not have to be declared. This means that such waste is probably the major part of the dog food .
Fresh food – the best dog food?
So the best food for your dog is the most likely to be fresh dog food.
Because the dog gets enough humidity, can care for the teeth and the fresh dog food contains all the real vitamins that can not be perfectly imitated in the laboratory, or are not even known.
The ingredients for the fresh food are meat and cereal products as well as lots of fresh vegetables and potatoes.
Fresh meat contains a lot of healthy protein, organ meats such as liver contain many important vitamins, but you must not feed too much of it.
In addition to meat, the dog gets rice, oatmeal, millet and eggs. Or you can take finished dog flakes for mixing.
For the necessary fat content in the dog food some oil must be added.
Fruit as well as raw or slightly steamed vegetables contain many important nutrients and vitamins for the dog.
For the preparation of homemade dog food but you should definitely acquire some knowledge to avoid a one-sided diet of the dog.
Mostly it is also much cheaper to feed the dog with fresh food.
Which food is best for your dog?
What experiences have you had? Let us know your story!