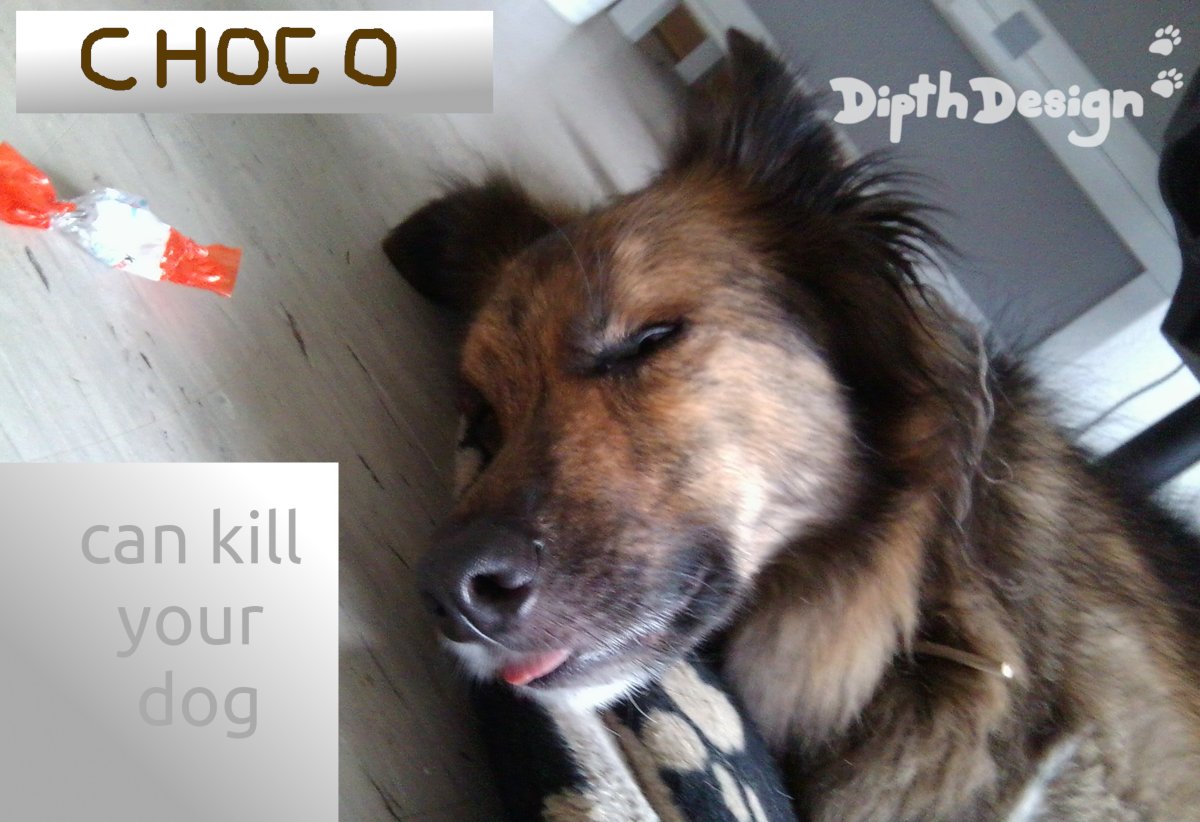 Why is the dog not allowed to eat chocolate?
Some of you may have heard it before: Chocolate is poisonous to dogs and cats!
But why is this so and what do I have to look for when my pet has eaten chocolate?
Why is chocolate so dangerous for dogs?
The cocoa in chocolate contains the active substance theobromine. This is safe for humans, but can cause severe poisoning in dogs or cats and even lead to death. Therefore please never feed cocoa-containing products!
Chocolate with a lot of cocoa (dark chocolate) is of course worse than the milk chocolate or white chocolate. So its very important to always make sure that there is nothing with chocolate lying around that your dog or cat could reach.
What to do if my dog ​​has eaten chocolate?
And if it happens once? When you did not look at it for a moment and the dog has munched the box of chocolates off the living room table?
It is very important to determine how much chocolate the animal has eaten. In addition, the cocoa content must be considered.
The animal should be presented to a veterinarian immediately!
Bring the package (if any) best, this will give the vet a better orientation.
The best precaution is, of course, to always take good care, especially during the Christmas season.
Therefore rather eat everything with chocolate right up yourself 😉
In our great DIY treat article you will find instructions on how to bake super healthy treats for your dog!
We hope you liked our article about dogs and chocolate
Write a comment about your experience below